Application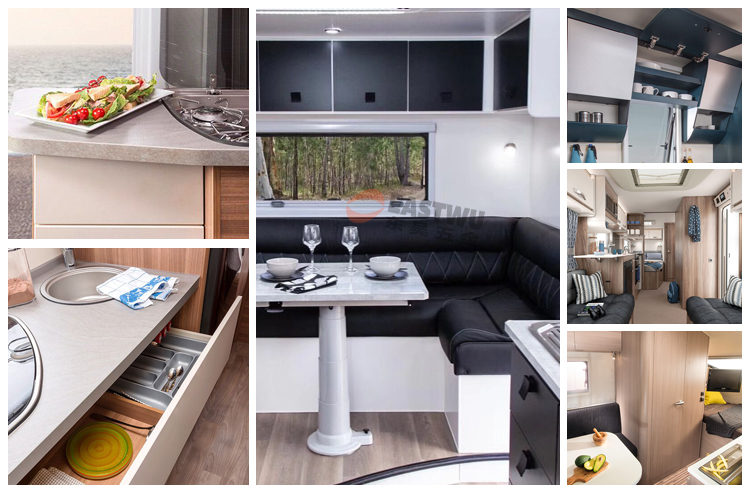 Product Color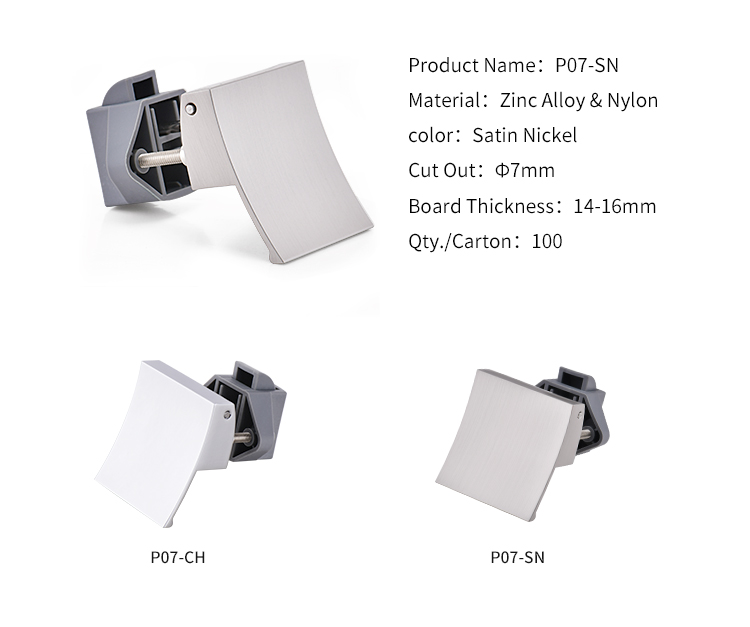 Product Description
Detailed Image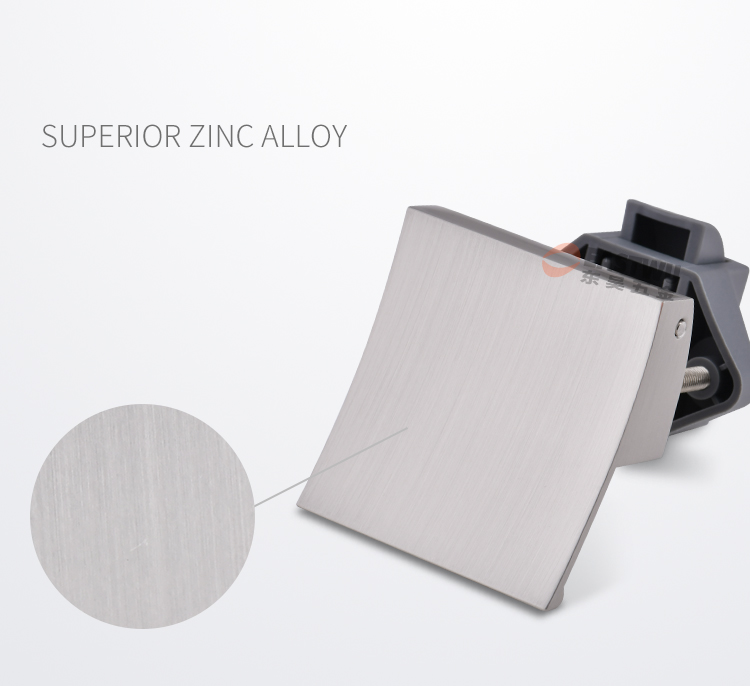 Superior Zinc Alloy
Brush process in dusty free room . Clear brush lines with clear oil coating to improve durability .
120 hours NSS test to meet corrosion protection .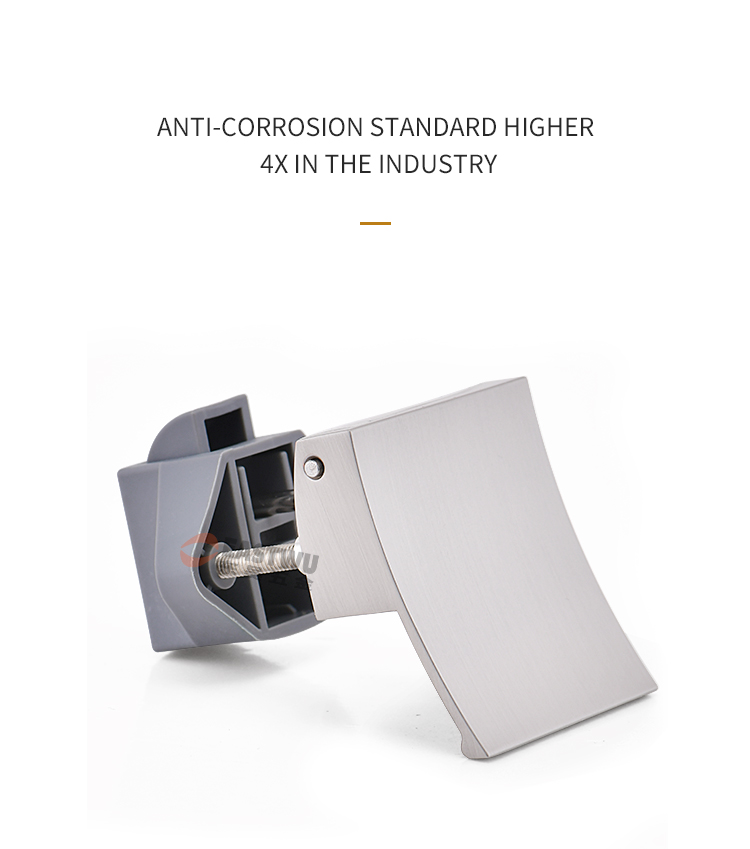 NSS test result(Anti-corrosion) meets 200 hours , grade 10.
Higher 4x in the industry, with longer life circle time and durability .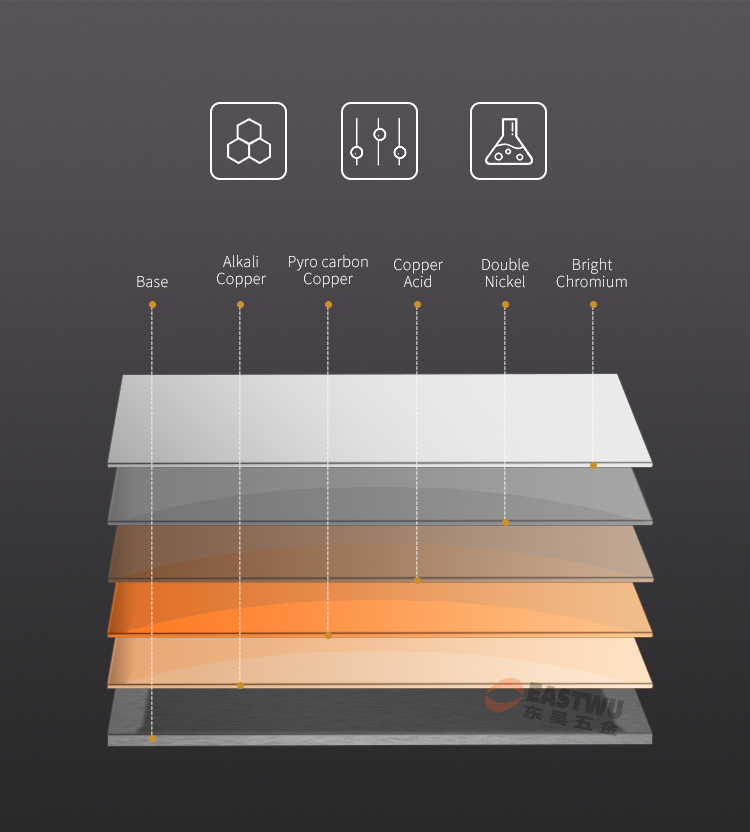 Base , Alkali Copper, Pyro carbon Copper, Copper Acid, Double Nickel ,Bright Chromium ,
special electroplating process .
Uniform film deposit thickness ; long-term thermal aging property .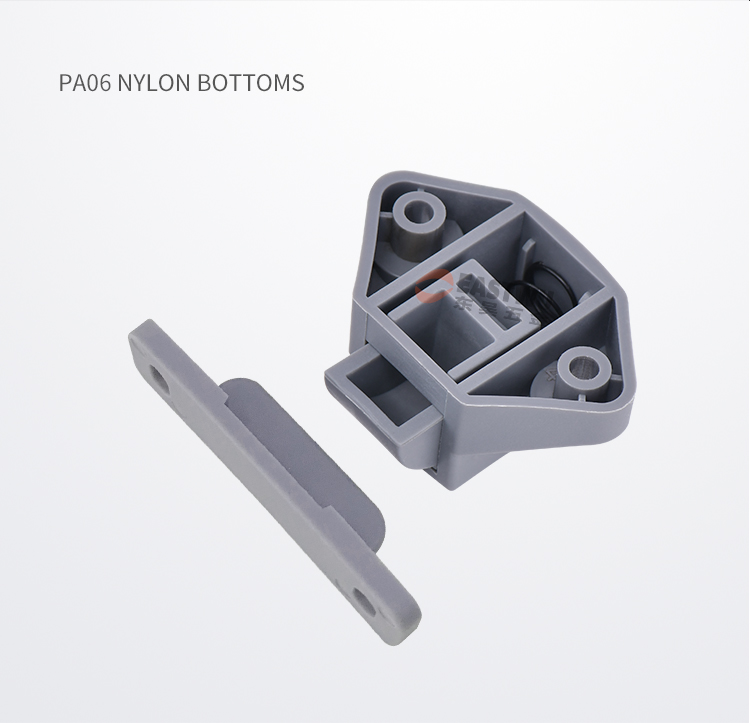 PA06 nylon bottoms
Excellent pushing performance , easy installation .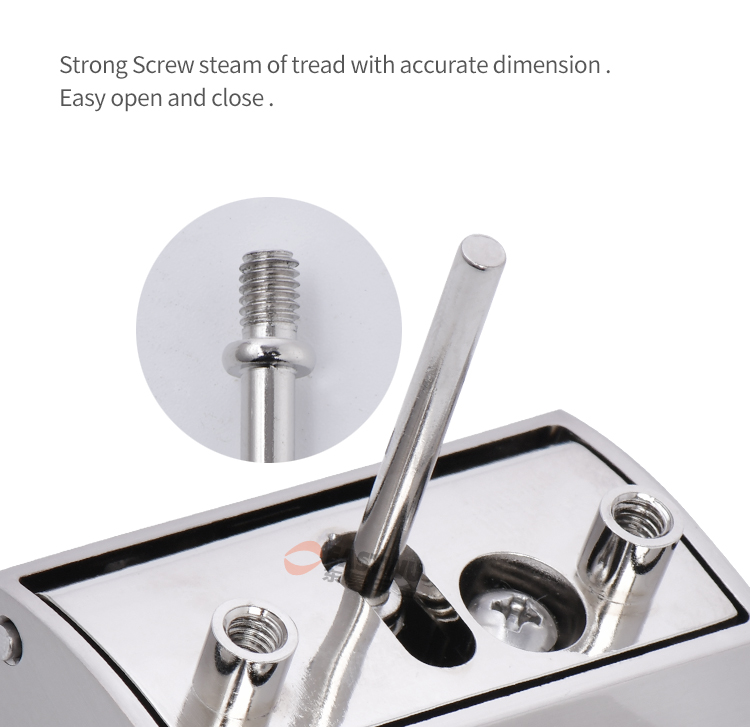 Strong Screw steam of tread with accurate dimension . Easy open and close .